My Ultimate Travel Bucket List
By Unknown - 05:15
Ever since I was a little girl, I made journals, planners, sticky notes, dream boards and above all, bucket lists. Sharing today with you, my most exclusive and very personal travel bucket list that highlights a range of activities I want to do and places I want to see all over the world!
1. Travel in Glacier Express
This is one of the main reasons I really REALLY want to visit Switzerland. This is an express train that functions between two major mountain resorts right in the middle of Swiss Alps. Just imagine the sensation of riding through the snow, it's like a beautiful movie. For all I will see is a thick blanket of sparkling white snow till where my eyes can reach.
2. Float effortlessly on the Dead Sea
This one might be a peculiar choice. I have always had a dream of walking on water, but well that's not really possible (not realistically), however, what I can do is NOT drown and effortlessly float on the Dead Sea. This sea has an unusually high salt concentration, which, in turn, makes the floating possible. The Sea also has beautiful crystalised salt deposits and accumulations, can't wait to explore all of it!
3. Dance in Rio De Janeiro
Every year around the month of February, Brazil hosts over 5 million people at it's Carnival in Rio De Janerio. The carnival is filled with people in extravagant costumes, elaborate accessories, lots of glee and bucket loads of Samba! Since I have a fascination for all things pretty, this one is one of the top aims of my dream board! Dress up all you want because nothing's too weird in Rio.
4. Trek at Tongariro Alpine Crossing
Tongariro happens to be one of the oldest national parks in New Zealand. The park is extremely rich culturally and in terms of inspiring natural scenery. This place is gifted with unique landforms, some of which are the volcanic peaks of Ngauruhoe, Tongariro and Ruapehu. Therefore, trekking here is world renowned and significantly challenging. Let's experience some thrill in life now, shall we?
5. Take a dip in the Great Barrier Reef
To set the record straight, I LOVE the Sea and the Ocean! There's something extremely pleasing about being in water that has always felt therapeutic to me. This is the world's largest coral reef that is almost 2400 kilometres long! The ecology consists of numerous species of aquatic life and colourful corals. Who wouldn't want to take a tour to a different world altogether!
6. Visit the Rainbow Mountain
This is a colourful mountain in the Andes of Peru. The colours are formed due to sedimentary layers that have been exposed to erosion for many years. As a trekking enthusiast, this is another challenging activity that I want to experience. Can't wait to have a snap of myself shot against that picturesque scenery.
7. Have a photo shoot at the Marble Caves
Yet another remarkable work of nature formed by a winning combination of erosion and light that has turned geological formations into colourful works of sculpture. These caves are located in Patagonian Andes and it sits on the shared waters of Argentina and Chile. The marble in itself does not have much colour, however, the reflection of the water is what leads to the cerulean displays. I can't wait to have my Bollywood moment there!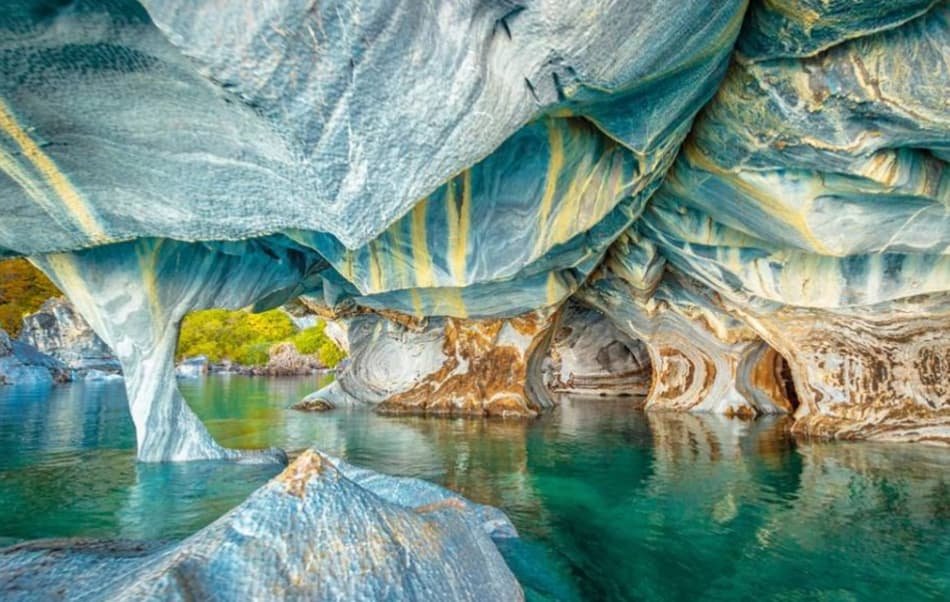 8. Observing Aurora from a glass igloo
The Arctic nature is in all its abundance of glory. Kakslautten is said to be the world's best place to watch and enjoy the Northern Lights. Who wouldn't want to sit in a cozy log cabin with a mug of hot chocolate while enjoying the sensational view from a glass igloo? Taking in the enchanting view of these beautiful lights is one of those "must do's" for me , therefore a part of this extra special bucket list.
9. Touch Phytoplankton in the Maldives
Some say it's like fairy lights in the water, while the others say that it feels like the stars descended into the waves and came crashing into people's feet with a dash of glowing blue light. I want to have my own description of this incredible phenomena as I get to observe it in the Maldives some day. Even if one is not an absolute beach lover, who wouldn't love a face to face with this beauty?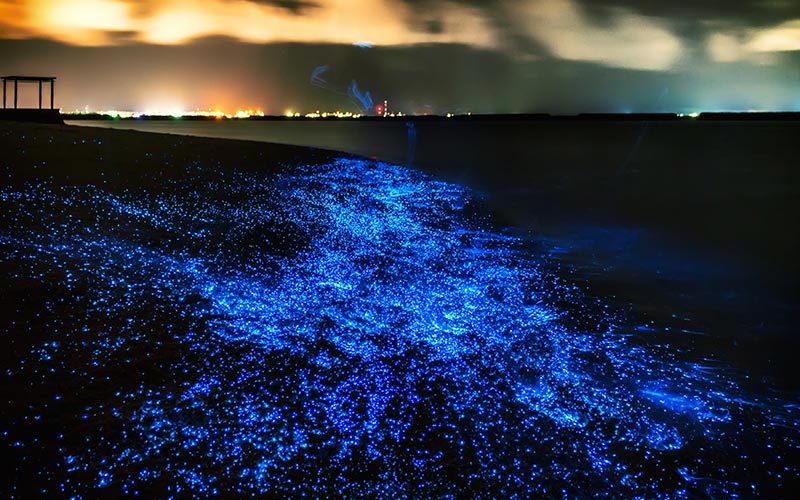 10. See the big 5 in Serengeti
Forests have never made it to the top of any of my lists, but it always has a place. The big 5 are 5 of the animals which people most want to see in any Safari today. .Namely- Lions, Leopards, Rhinos, Cape Buffalos and Elephants. All of these beautiful beats are in the same ecosystem of Serengeti, a geographical region in Africa. I know it's pretty unrealistic, but I want to see all of them.
So this was my list of the top 10 places I want to visit! What's yours?